Friedsam Memorial Library
Archives
St. Bonaventure's History and People
The Campus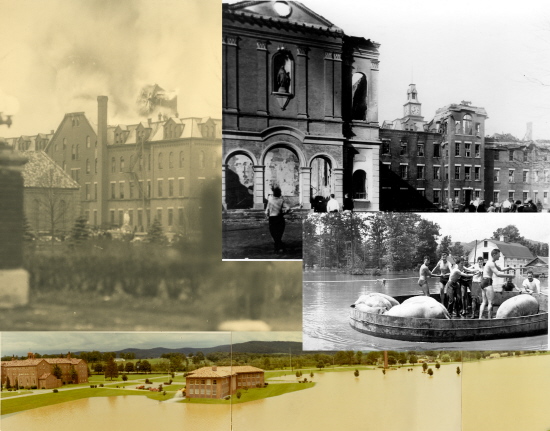 The Buildings of Saint Bonaventure
Take a walking tour of campus buildings. Mobile friendly!
Animation of the Evolution of the St. Bonaventure Campus
Fires, Floods, Demolition!
History of the SBU Post Office
A walking tour of Shrines and Statues on campus. Mobile friendly! Download a pamphlet.
Campus Memorial plantings and sites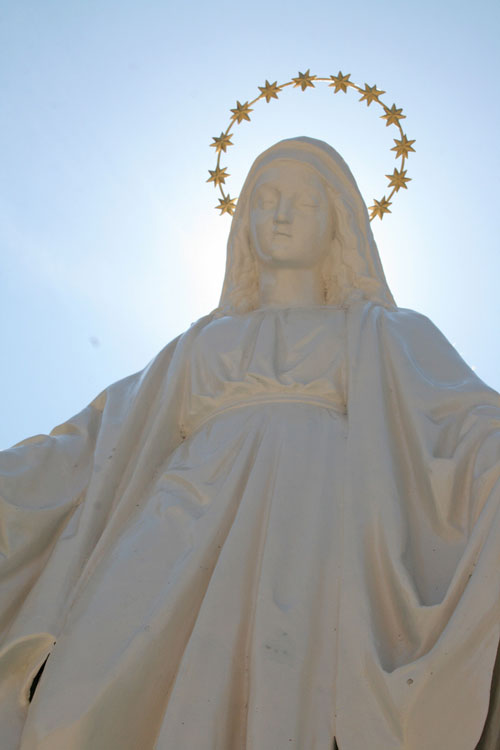 St. Bonaventure campus, ca. 1940 As Thomas Merton would have seen it.
Campus roads Who are these people, anyway?

University Chapel "an attempt to capture in art the intellectual tradition of the Franciscan Order"

Builders of the Friedsam Collection Major donors to the library.
The Hanley Collection A major part of the permanent art collection in the Quick Center.
St. Bonaventure Cemetery and Surroundings The other side of the tracks. Includes the Stations of the Cross, the Clubhouse and Golf Course.
St. Bonaventure Cemetery project History 419 (Digital History and Archives) students are annotating a map of the cemetery with information about SBU faculty, staff and alumni who are buried there.
---
Last Updated
25 January 2016